Recovering From an Auto Accident Injury
Suffering from a car accident can be terrifying. There is the pain and also the fear that anything you do could make an injury worse. If you live in or around the White Plains, NY area, and you've recently experienced an auto accident injury, visit our chiropractor at White Plains Chiropractic Wellness for a treatment plan that helps you on your road to recovery.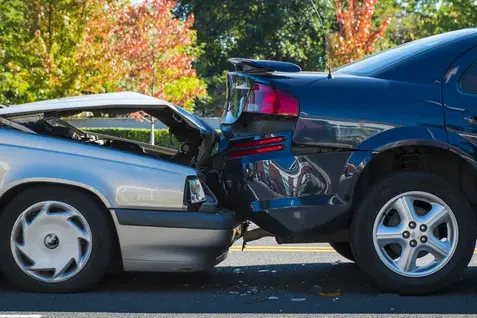 Auto Accident Injury Treatment
Several debilitating conditions are associated with car accidents. Our chiropractor can provide treatment for the following common injuries:
Whiplash:

This occurs when micro-tears appear in the ligaments due to your body being forced unnaturally forward and back. This injury is exceedingly common, with about 300,000 instances in the United States per year. It only requires a speed of 2.5 miles per hour to initiate potential whiplash, and an actual collision is not required.

Neck and Back Injuries:

Of course, some of the most serious injuries resulting from car accidents are neck and back injuries. Many of these injuries can lead to long-term misalignment.

Soft Tissue Injuries:

A chiropractor can be helpful with the immediate aftermath of soft tissue injuries such as bruising and ligament discomfort.

Headaches and General Discomfort:

Injuries resulting from an auto accident can cause pain and discomfort in seemingly unrelated parts of the body. It is not uncommon to have years of headaches for example as a result of an auto accident.
How a Chiropractor Will Help
Many of the above injuries lead to long-term effects and are notoriously hard to treat. With whiplash, for instance, a majority of people who have suffered from it report feeling continued discomfort six weeks later. Chiropractors are trained to deal with the kinds of long-term injuries that are the result of auto accidents. Perhaps most importantly, chiropractors are trained to do so without the use of drugs. Auto accident injuries are one of the leading causes of prescription drug addiction.
A chiropractor that is treating injuries from a car accident will provide the following:
Pain Relief:

The most dangerous prescription drugs are those for pain relief, and chiropractors provide a safe, drug-free method of reducing pain.

Mobility Restoration:

Soft tissue injuries can cause major problems with stiffness and overall mobility. Chiropractors know how to speed up healing and treat damaged tissue very effectively.

Long-Term Healing:

A chiropractor does not only treat an injury, but we also promote wellness. The two factors of chiropractic care go together to achieve a patient's recovery goals.
Auto Accident Injury Treatment in White Plains
With car accident injuries it's important to remember that early intervention is best; the sooner you begin treating your injuries the more effective that treatment will be. White Plains Chiropractic Wellness is here to help with auto accident injuries. To schedule an appointment, give us a call today at (914) 761-1121.