Leg pain can make life difficult. If you have recently had an injury or have a chronic condition that is causing you leg pain, our White Plains, NY chiropractor can help.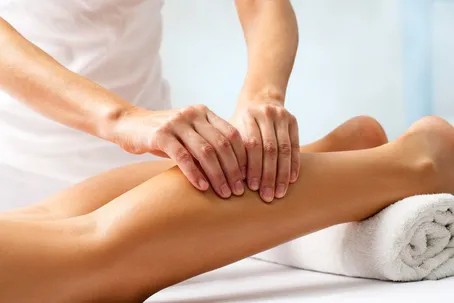 What Causes Leg Pain?
Diagnosing pain can be difficult, especially when it comes to your legs. That nagging pain in your leg could be caused by anything from overuse to a minor injury or even a chronic condition. This is why it is so important to keep an eye on the symptoms that accompany your leg pain and visit a doctor for a proper diagnosis.
Oftentimes, leg pain is caused by an injury. There are lots of muscles and tendons in your legs, and those are not the only parts of your legs that are susceptible to injury. In some cases, leg pain is caused by something more long-term, such as neuropathy or a lack of blood flow.
Diagnosing Leg Pain
The only way to get proper treatment for your pain is to figure out what is causing it. Treating a soft tissue injury is not going to be of much help if you have got a problem with blood flow or a dislocation. These are some of the symptoms that most commonly accompany leg pain:
Swelling
Tenderness
Redness
Limited range of motion
Pins and needles feeling
Difficulty supporting body weight
Dull aches
Finding the ideal treatment for your pain starts with identifying which of these symptoms you are experiencing and what is causing your pain. This is why it is smart to visit an expert as soon as possible if you are experiencing leg pain.
Treating Leg Pain
Getting rid of pain can be difficult. In most cases, pain relief is as simple as taking medication and waiting until the injury heals and the pain goes away. In some cases, surgery may be required. If you do not want to deal with the side effects and complications that can come with painkillers and surgery, visiting a chiropractor is a great way to get rid of leg pain. Through chiropractic adjustments, massage therapy and other pain-relieving treatments, a chiropractor can help you manage your pain to simplify your recovery.
Call White Plains Chiropractic Wellness, PLLC
Living with pain makes every day more difficult, but there are ways to get relief. Our chiropractor can help treat everything from back and neck pain to leg pain, and you do not have to worry about taking painkillers or undergoing surgery. If you want natural, simple pain relief, call White Plains Chiropractic Wellness, PLLC to schedule an appointment today.