Understanding Concussions and How We Can Help
Whether caused by an auto accident injury, slip and fall, or sports injury, we help you find relief from your concussion. Symptoms are usually headaches, dizziness, fatigue, balance problems, neck and back pain, vision problems, nausea, and depression. At White Plains Chiropractic Wellness, PLLC, we work with primary care doctors and take referrals to help patients suffering from various head pains. We provide several therapies to treat concussions, including chiropractic care, massage therapy, corrective exercises, hot and cold therapy, electrical stimulation, and physical therapy.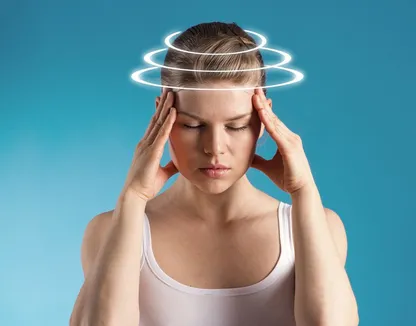 Definition of a Concussion
A concussion is a brain injury. It stems from a bump, jolt, or blow that causes your brain to move in your head. The impact will cause your brain to twist and move. As this happens, chemical changes occur. Additionally, the impact can damage brain cells. Once these issues arise, you may experience nausea, headaches, migraines, and various other symptoms.
How We Can Help with Your Concussion
Chiropractic treatment for a concussion often shortens the recovery time for patients. Chiropractic care involves hands-on adjustments to the spine, neck, arms, and legs using different techniques to relieve the concussion's pain and symptoms. We relieve pressure on bones in the head, neck, and spine and make gentle cranial adjustments when needed. Dr. Sutera might use specialized equipment to treat injuries to the neck and shoulder.
Myofascial release is another chiropractic technique we use to treat concussions. Pain in the myofascial connective tissue is caused by trauma from car accidents and falls. Sometimes, the tissue becomes stiff and wraps tightly around the muscles. Dr. Sutera applies pressure and stretching techniques to the area that triggers the pain. It can treat neck, shoulders, head, and back pain.
Massage and Exercises Can Help
Corrective exercises and physical therapy are often used to improve balance, flexibility, range of motion, and manage pain. These exercises can be done at home and improve the symptoms of concussions. The exercises can improve your mood as well. These exercises will be designed to heal the area where the pain is located. Massage therapy is often used with concussions to relax the patient, manage pain, increase blood circulation, reduce swelling, and prevent muscle spasms. We customize our treatment for each patient to ensure the best quality of care.
Contact Us for Concussion Treatment from Our Chiropractor in White Plains, NY
Here at White Plains Chiropractic Wellness, PLLC, we care about our patients' well-being. That is why we will work with you to relieve your concussion and help you live pain-free. Contact us today to see how we can help you live a better tomorrow.